Travel Visa and Passport Expediting Services
Requirements for obtaining a Business Visa for India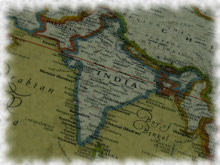 Country: India

Visa Type: Business


The following are required to obtain a Business Visa for India
Citizens of Bhutan and Nepal do not need a visa to enter India.
At this time, due to requirements of the consulate of India, please allow a minimum of 2-4 weeks to process a business visa application for NON-U.S. citizens or U.S. citizens. Please plan your upcoming travel accordingly.
Houston Processing Time Alert: Please be advised the Houston Consulate is experiencing delays in processing. The current processing time is estimated to be 3-4 weeks for all Houston applications.
EDS SERVICE REQUEST APPLICATION FORM
Complete and return this form with all required information.
EDS Service Request Application Form
PASSPORT
Original signed passport valid for at least 6 months beyond stay.
Your passport must have at least 1 clear blank visa pages available for the visa stamp(s).
EDS can obtain passport services for you on your behalf if needed. Please see our PASSPORT section.
APPLICATION FORM
The Indian Visa Application form must be completed online, printed, and signed. Use the following link to open the application form: https://www.indian-visa.com/expedite/application/form. A website will open in a new window. After completing the application form online, please print two (2) copies, sign and date both of them and send along with the other required documents to EDS.
All questions on the application form must be answered. Failure to complete all required fields on the form will delay the processing of your visa.
PHOTOGRAPHS
Two recent 2" X 2" passport type photographs, in color, front view, and with a plain white background.
LETTER OF CONFIRMATION or INVITATION
NEW The Letter of incorporation from inviting company in India. Business company in India must provide copy of their incorporation papers.
A copy or fax of an invitation letter from the organization or party that you will be working with in India is required for a Business visa. The letter should be on letterhead paper and reflect the full local address of the host organization. The letter should specify the period of time that the visa should be valid, the number of entries being requested, and the duration of the initial stay.
Sample Invitation Letter
COVER LETTER
Business cover letter on company's letterhead - Required for ALL business visa applicants. Letter must indicate the validity that is being requested (6 months, 1 year, 5 year, or 10 year visa).
Sample Cover Letter for India
OTHER DOCUMENTS
NEW

U.S. Passport Holders - A Copy of birth certificate is required.

NEW

NON-U.S. Passport Holders - A Copy of birth certificate or school diploma is required. For Non-US born applicants who do not have their birth certificate, provide a copy of a document issued by government authorities. This document could be an old (not current) passport or a school leaving certificate etc., provided it shows their personal details (e.g. names, date of birth, parents' names, and nationality). Must be translated into English and notarized.

All NON-U.S. Passport Holders:

must include a photocopy of a green card or copy of valid U.S. Work VISA.
Marriage Certificate - If the applicant's name has changed as the result of marriage, a copy of the applicant's marriage license.

All NON-U.S. Passport Holders

of the following states: Alaska, Arizona, California, Colorado, Guam, Hawaii, Idaho, Montana, Nebraska, New Mexico, Nevada, Oregon, Utah, Washington, Wyoming should complete a Non-Residence Form and include it with your document package to EDS.
At this time, Embassy Document Services LLC, CANNOT assist former citizens of India, Pakistan, and Sri Lanka in obtaining a visa to India. Please contact the nearest Embassy or Consulate of India to apply in person.
Proof of Applicant's Residency: Applicants must submit a photocopy with proof of residence/address that matches the present address on the visa application exactly. Photocopy of state issued ID (Driver License or ID. Please enlarge for clarity. Address on driver's license must match address on visa application form), major utility bill (Water, Gas, Electric, Sewage) or a copy of a lease containing both the landlord and tenant signatures must be submitted. The following items are not accepted: cell phone bill, credit card statement or bank statement. The address cannot include a P.O. box.
IMPORTANT NOTES
Indian visas are based on consular fee paid and Consular Jurisdiction. They can be for 6 months, 1 year, or 5 or years.

Please be advised that the Embassy of India is currently being very selective in the issuance of 5 and 10 year visas. Applicants are strongly recommended to apply for the shortest duration available. The Embassy may issue a lesser validity visa at their discretion, regardless of the fee that is paid.

Visas cannot be changed or extended. If your travel plans change after the visa is issued you will need to re-apply for a new one.
NOTE: A visa obtained on an emergency basis for this country may incur an additional surcharge. Please call or write to discuss your specific circumstances.

Additional required documents for minors (under 18):

- Application Form. The application form must be signed by both parents.
- Parents' Passport Copies. A copy of the information pages of both parents' signed passports.
- Parents' Driver's licenses. A copy of both parents' driver's licenses.

There should be a gap of at least 2 months between two visits to the country on a Tourist Visa. In case of requirement to visit the country within 2 months, permission should be sought from the Head of Mission concerned. In such cases, registration would be required within 14 days of arrival.
PAYMENT
The consulate only accepts United States Postal Money Orders for the cost of the visas. If you prefer, EDS can obtain the money order for the consulate. EDS accepts VISA, MasterCard, Discover Card, and American Express. Money orders and cash are also accepted.
Consular Rates

Standard
2-4 Weeks
multiple entry 1 yr
$185.00
multiple entry 5 yr
$265.00
multiple entry 10 yr
$315.00
EDS Service Rates

Standard
2-4 Weeks
All applications from:
DC, VA, MD, NC, SC, KY, DE, TN, WV
$190.00
All applications from:
CT, ME, MA, NH, NJ, NY, OH, PA, PR, RI, VT
$250.00
All applications from:
AK, AR, CA, CO, HI, ID, MT, NE, NM, NV, OR, UT, WA, WY
$250.00
All applications from:
IL, IN, IA, MI, MN, MO, ND, SD, WI
$250.00
All applications from:
AL, AR, FL, GA, KS, LA, MS, OK, TX
$250.00
A $15.00 surcharge is added for non-US Passport holders.
SENDING YOUR DOCUMENTS
When you have completed the visa application form, the EDS Service Request form, and this pre-shipping checklist, you may send all of your documents to the address below. We recommend using FedEx, UPS, DHL, or the USPS Express Mail for next-day delivery.
Embassy Document Services
Attn: Visa Processing
14908 Honey Locust Court
Woodbridge, VA 22193

All same day requests must be received by 8am. We recommend using FedEx, UPS, or DHL. Applications received after 8am will be submitted the next business day.