Travel Visa and Passport Expediting Services
Requirements for obtaining a Business Visa for Brazil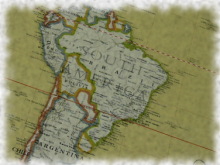 Country: Brazil

Visa Type: Business


The following are required to obtain a Business Visa for Brazil
If you need a Brazil visa quicker than processing time posted on our website, please call us at (703)-659-0843 and leave a voice mail or email your inquiry to svetlana@embdocserv.com. We will try to offer you a customized visa solution.
EDS SERVICE REQUEST APPLICATION FORM
Complete and return this form with all required information.
EDS Service Request Application Form
PASSPORT
Original signed passport valid for at least 6 months.
Your passport must have at least 1 clear blank visa page available for the visa stamp(s).
EDS can obtain passport services for you on your behalf if needed. Please see our PASSPORT section.
APPLICATION FORM
As of June 9th, 2008, the Visa Application Form must be completed online. Please visit this link to complete the form: https://scedv.serpro.gov.br A new page will open in a new window. Please click on a Visa Request. Complete all of the relevant fields on-screen then click on "Next". Follow the instructions and complete the form. You will finish by printing the confirmation page. Please do not forget to sign and date the printed confirmation. Return this form to EDS along with your other documents.
PHOTOGRAPHS
One recent 2" X 2" passport type photograph, in color, front view, and with a plain light background.
LETTER OF CONFIRMATION or INVITATION
A copy of an invitation letter or fax from your sponsor in Brazil is required. The letter from the sponsoring organization in Brazil on company letterhead should state the nature of applicant's business, probable duration of stay, the period of validity of visa applied for, places and organizations to be visited and a guarantee to meet maintenance expenses etc.

Sample Invitation Letter
COVER LETTER
A letter of introduction from your US based company on letterhead with a US address is required. The letter must hve an original signature. A photo copy is NOT acceptable. Include the number of entries being requested and the length of visa requested. The letter must also include the applicant's date of hire. Please word the letter in the same way as the attached example.
Sample Cover Letter for Brazil
OTHER DOCUMENTS
Proof of Departure: computer generated flight itinerary from the travel agent.
Copy of your driver license. (Please enlarge for clarity)
All NON-US Passport Holders must include a photocopy of a green card or valid US work visa.
IMPORTANT NOTES
Visas cannot be changed or extended. If your travel plans change after the visa is issued you will need to re-apply for a new one.
Citizens of the following countries do not require a visa for BUSINESS purposes of up to 90 days: Argentina, Austria, Belgium, Bulgaria, Chile, Colombia, Costa Rica, Denmark, Ecuador, Finland, France (except traveling for child adoption or filming) , Germany, Greece, Iceland, Ireland, Italy, Luxembourg, Malta, Monaco, Morocco, Netherlands, Norway, Paraguay, Peru, Philippines, Portugal, San Marino, Slovenia, South Africa, Spain, Suriname, Sweden, Switzerland, Thailand, United Kingdom, Uruguay and Vatican.
If you were born in Brazil and you apply for Brazil visa with a new U.S. passport, you will be granted visa only if the decree regarding the lost of your citizenship has been published in the Brazilian official newspaper (Diário Oficial da União).
Maximum stay in Brazil: 90 days
The Embassy of Brazil and its Consulates recently changed visa submission requirements. As a result, an additional fee of $20 will be temporarily assessed to cover the extra costs associated with strict jurisdiction enforcement imposed by Brazil.
Also note: Any visa applicant may be interviewed by a consular officer if necessary.
A visa obtained on an emergency basis for this country may incur an additional surcharge. Please call or write to discuss your specific circumstances.
PAYMENT
The consulate only accepts United States Postal Money Orders for the cost of the visas. If you prefer, EDS can obtain the money order for the consulate. EDS accepts VISA, MasterCard, Discover Card, and American Express. Money orders and cash are also accepted.
Consular Rates

Standard
12 Business days
Rush
7-10 Business days
multiple entry
$210.00
$290.00
EDS Service Rates

Standard
12 Business Days
Rush
7-10 Business Days
Emergency
5 Business Days
All applications from:
DC, VA, MD, NC, SC, KY, DE, TN, WV
$150.00
$250.00
$350.00
All applications from:
CT, ME, MA, NH, NJ, NY, OH, PA, PR, RI, VT
$150.00
$250.00
$350.00
All applications from:
AK, AR, CA, CO, HI, ID, MT, NE, NM, NV, OR, UT, WA, WY
$150.00
$250.00
$350.00
All applications from:
IL, IN, IA, MI, MN, MO, ND, SD, WI
$150.00
$250.00
$350.00
All applications from:
AL, AR, FL, GA, KS, LA, MS, OK, TX
$150.00
$250.00
$350.00
A $15.00 surcharge is added for non-US Passport holders.
SENDING YOUR DOCUMENTS
When you have completed the visa application form, the EDS Service Request form, and this pre-shipping checklist, you may send all of your documents to the address below. We recommend using FedEx, UPS, DHL, or the USPS Express Mail for next-day delivery.
Embassy Document Services
Attn: Visa Processing
14908 Honey Locust Court
Woodbridge, VA 22193

All same day requests must be received by 8am. We recommend using FedEx, UPS, or DHL. Applications received after 8am will be submitted the next business day.